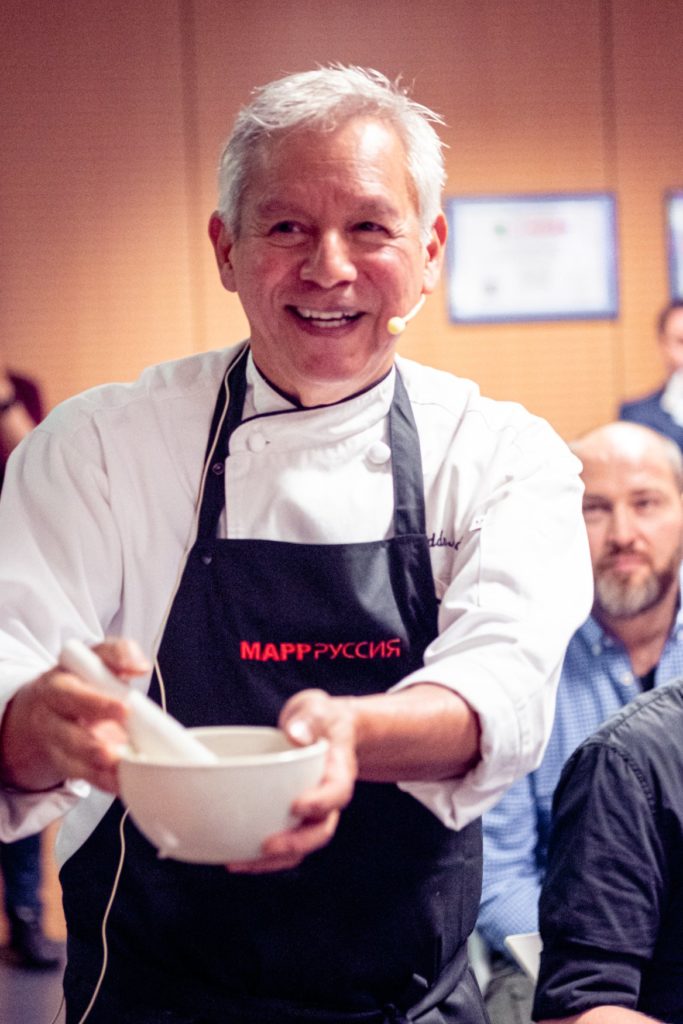 Food Author, Independent Researcher, Chef
JM Media, LLC
Houston, Texas
Adán Medrano is a food author, chef and filmmaker researching the indigenous food and cooking of south Texas and northeastern Mexico. Over 23 years he worked throughout Latin America, Europe and Asia, and during his travels came to recognize the cultural importance of food. His professional work in restaurant kitchens includes fine dining at "Restaurant Ten Bogaerde" in Belgium and volunteering as the Chef of Houston's Casa Juan Diego shelter for homeless families. In 2019, pre-Covid, the US Ambassador to Russia invited him to Moscow as the featured chef at the official July 4th event in the gardens of the Ambassador's residence where he showcased Texas comida casera.
His research has led to the publication of two history and cookbooks published by Texas Tech University Press as part of the "Grover E. Murray Studies in the American Southwest." The two books are: "Truly Texas Mexican: A Culinary Heritage In Recipes" and "Don't Count The Tortillas: The Art Of Texas Mexican Cooking."
Medrano is the Executive Producer of the ground-breaking independent documentary feature film, "Truly Texas Mexican," in which he presents his work about the Native American roots of Texas Mexican food.

"Truly Texas Mexican" won best documentary and audience choice awards at film festivals and was subsequently picked up for distribution by Amazon Prime and Apple TV. It is distributed internationally in both English and Spanish. The film is endorsed by the Hispanic Association of Colleges and Universities (HACU) and was recognized by the Smithsonian Latino Center.