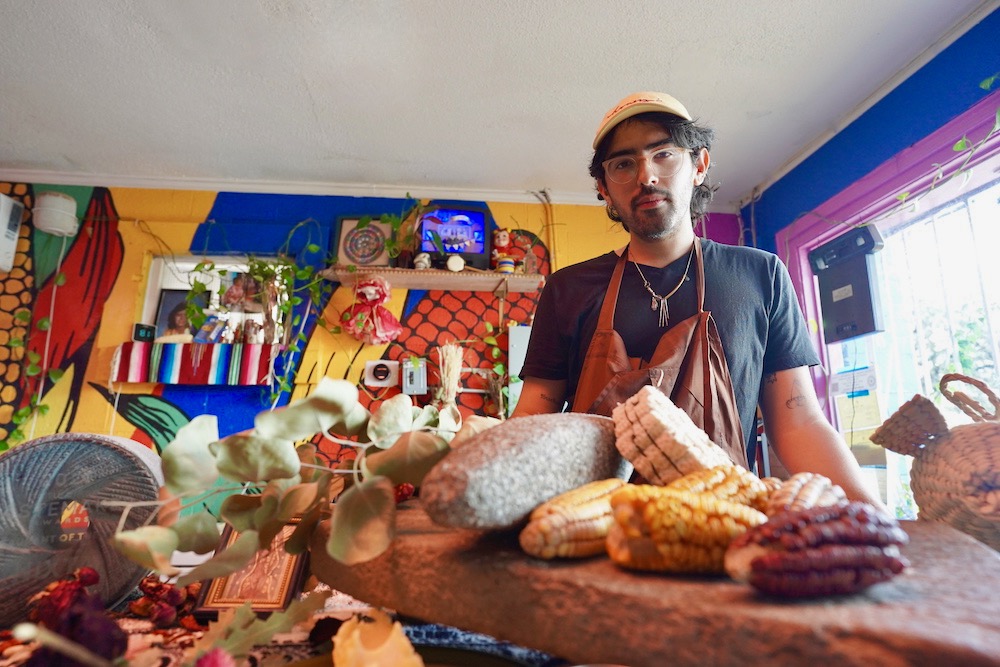 Director, Masa & Fermentation Nixta Taquería
Austin, Texas
Site: www.nixtataqueria.com
Andrés Garza is a xicano chef and anthropologist, born in North Mexico and raised in the Rio Grande Valley. They currently work as the Director of Masa Development & Fermentation for James Beard award-winning Nixta Taqueria in Austin, TX. There they work alongside heirloom/native varieties of maíz and research indigenous foodways to educate their community how to incorporate ancestral foods and techniques into daily life. They also run Neighborhood Molino, where they ran a series of pop-ups that explored pre-hispanic techniques with contemporary South Texas border foods. Neighborhood Molino is a project that originated in the RGV during the pandemic that aims to offer and educate about heirloom maíz products such as fresh tortillas and masa to their community across Texas.