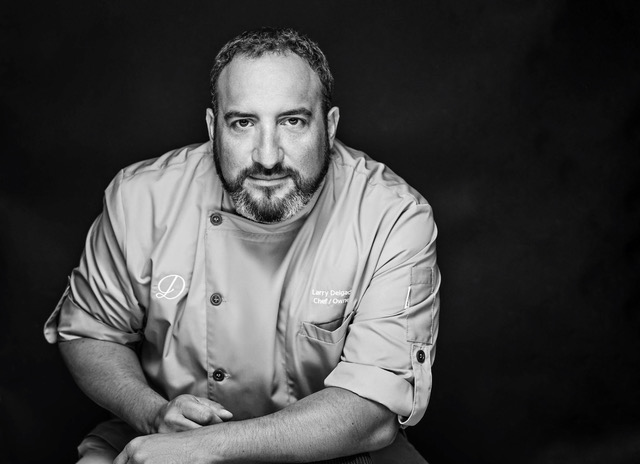 Chef, Owner
The Delgado Collective
McAllen, Texas
Site: https://delgadocollective.com/
Chef Larry Delgado's love of cooking came at a very young age. By the age of 6, one could always find him in the kitchen learning to prepare family meals under the watchful eye of his mother Noelia. Larry worked briefly as a migrant farmworker shortly thereafter where his love of food cultivated into a passion, which prompted him to pursue a future as a restaurateur.
In October of 2008 Larry and his wife, Jessica Delgado, opened house. wine. & bistro. In McAllen. Following upon that success, Salt-New American Table opened in 2013. Chef Larry's accomplishments and reputation led to his being selected to represent the Great State of Texas in the 2014 Great American Seafood Cook-off in New Orleans, Louisiana and the New York City Wine and Food Festival in New York.
In 2019, Delgado committed to exploring and expressing his love of Mexican heritage, and opened Salomé on Main, also in McAllen. "We are challenging our culinary team to redefine Mexican Cuisine as our region knows it, while keeping a keen eye on sustainability and sourcing from responsible growers, ranchers and farmers."
In October 2021, Delgado showcased his version of carne asada on the Food Network show "Beat Bobby Flay" and did just that with his unique take on a classic dish. Most recently the Delgado's were honored as semi-finalists for the esteemed 2022 James Beard Foundation "Outstanding Restaurateur." Delgado remains an active presence in his community and currently serves on the board of directors for the Texas Restaurant Association.