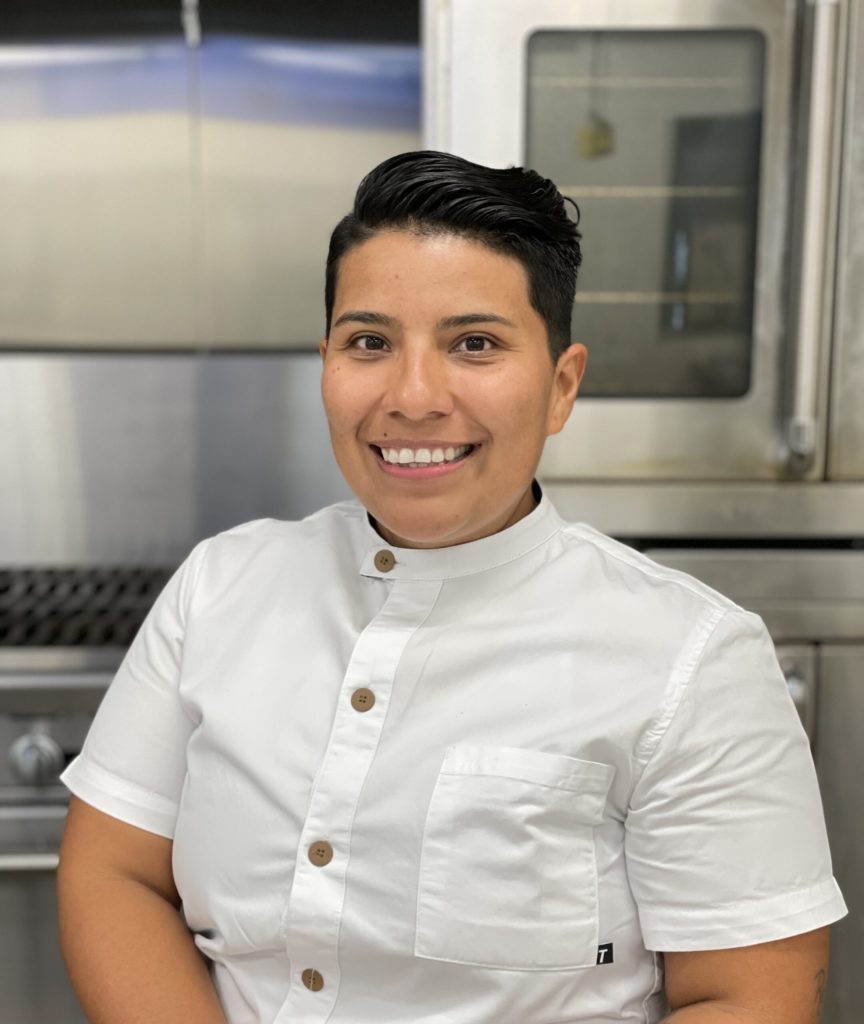 Chef, Culinary Arts Instructor
South Texas College
Elsa, Texas
Site: www.facebook.com/nadia.casaperalta2/
Chef Nadia Casaperalta (she/her) has always loved the ability of food to convey emotions words can't. To her, food is language. Growing up in Durango, Mexico and Elsa, Texas, Chef Nadia was exposed to precious flavors she has come to regard as nearly irreplaceable. She earned her degrees in sociology and anthropology from Kalamazoo College in Michigan, where she whetted her appetite for food culture. Chef Nadia then graduated from the Culinary Institute of America-San Antonio, after which she staged in numerous kitchens around the country and helped realize new ventures alongside restaurateurs.
She is currently pursuing her MBA in Hospitality Management at the University of Houston and is developing hospitality-specific frameworks that business owners across the Frontera can use to build financial equity. One of her dreams is to create a system of coop restaurants that operate re-entry training programs for people that have been affected by the prison system. When she's not conjuring another project for equity or cooking for people, you can find her kayaking RGV waters, hiking beautiful landscapes and sharing delicious puns with friends and family. Chef Nadia is currently a culinary instructor at South Texas College in McAllen, Texas.