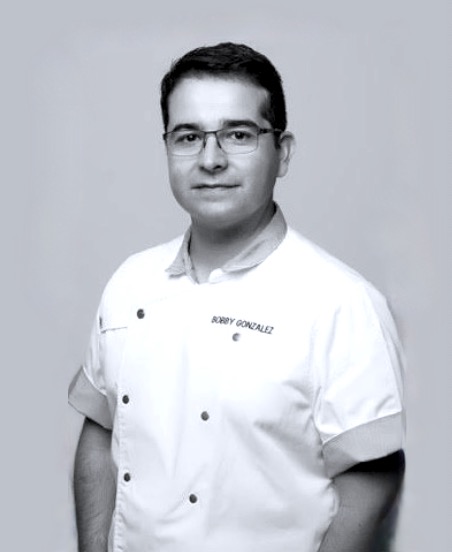 Chef, Owner
El Capataz; Tabernilla Laredo, Texas
Site: http://el-capataz.com/
A Native Laredoan, Roberto (Bobby) Gonzalez received a Bachelor's degree in Advertising and Promotion, and Computer Science from Chicago's Depaul University in 1997. When his studies permitted, he spent time in the kitchen of the pioneering Chicago Japanese restaurant, Yoshi's Cafe, where he was encouraged to pursue a culinary education. He received his Associates Degree in Culinary Arts from New England Culinary Institute in 1999, and his career led him to fine-dining restaurant work at the Four Seasons Resort in Las Colinas and eventually at the famed 3-Michelin Star, Le Bernardin, in New York City.
In 2000, Gonzalez decided to return to his home town of Laredo, where he is celebrating the flavors rooted in his family and community but also exploring new horizons. He says, "It seems like people here always say that we only have tacos, tacos, tacos." So in 2011 he opened El Capataz to affirm the importance of traditions like tacos, but also to explore new influences from the Carribbean and Latin America on the Mexican cuisine of his home region. He later opened La Tabernilla, giving a nod to Spanish tapas traditions.