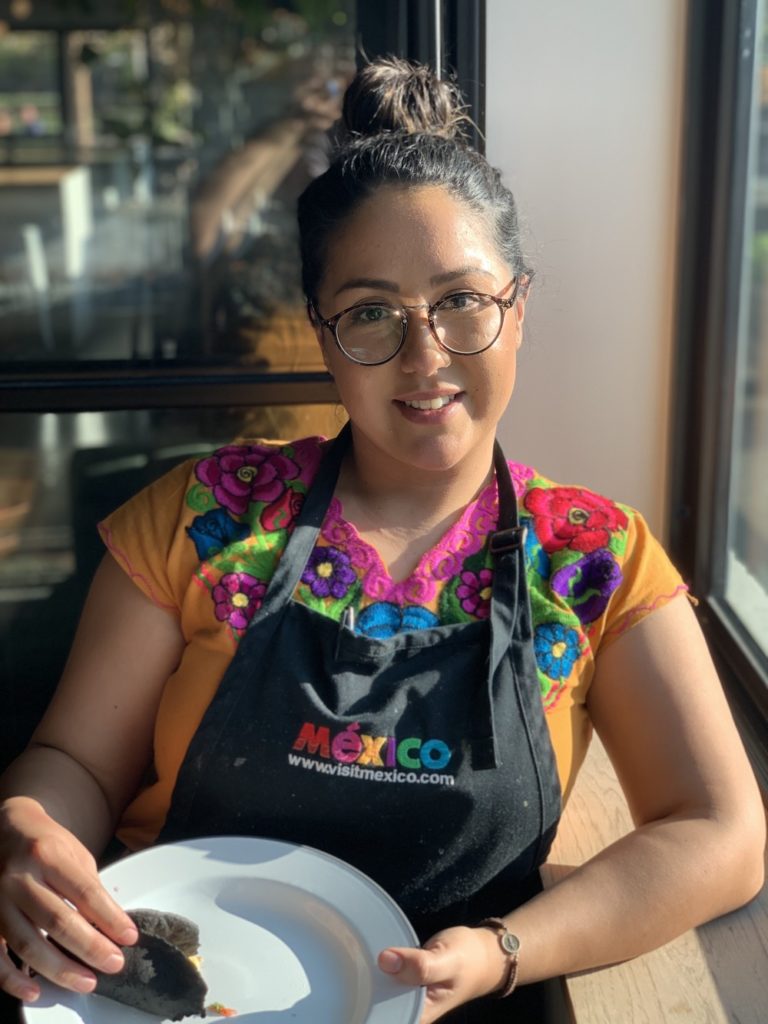 Chef, Owner
Cochinita & Co.
Houston, Texas
Site: https://www.cochinitaco.com
Victoria Elizondo is chef-owner of Cochinita & Co. in Houston where she insists that fresh and preferably local ingredients are key to her vibrant and flavorful Mexican food. At her restaurant in the Greater East End, Cochinita & co., she usually has several dishes featuring the ancient food that is native to Texas for thousands of years: nopalitos (cactus).
One of her creative standouts is whole grilled cactus pad, served as a taco topped with black bean spread, caramelized onions, peppers and a tangy tomatillo salsa. Her just-released book, "Taco-Tastic" explores the complex, hip flavors of the traditional taco.
When she was 12, Elizondo left her native Nuevo Leon, south of the Texas Mexican border, with her mother to move to the United States, where she became a DACA recipient. Following in her mother's footsteps, she got her first job at 16 as a restaurant hostess. During her career she has worked at top Houston restaurants like State of Grace, Pax Americana and Xochi. In 2016 she started her own business venture, Cochinita & Co., initially a food-truck concept that pivoted to a pop-up and catering model, now a restaurant that is receiving high honors. The Houston Chronicle named Cochinita & Co. one of the top 25 Best Restaurants of 2022. This year Elizondo is nominated for the prestigious national Emerging Chef James Beard Award.